Michael A. Miranda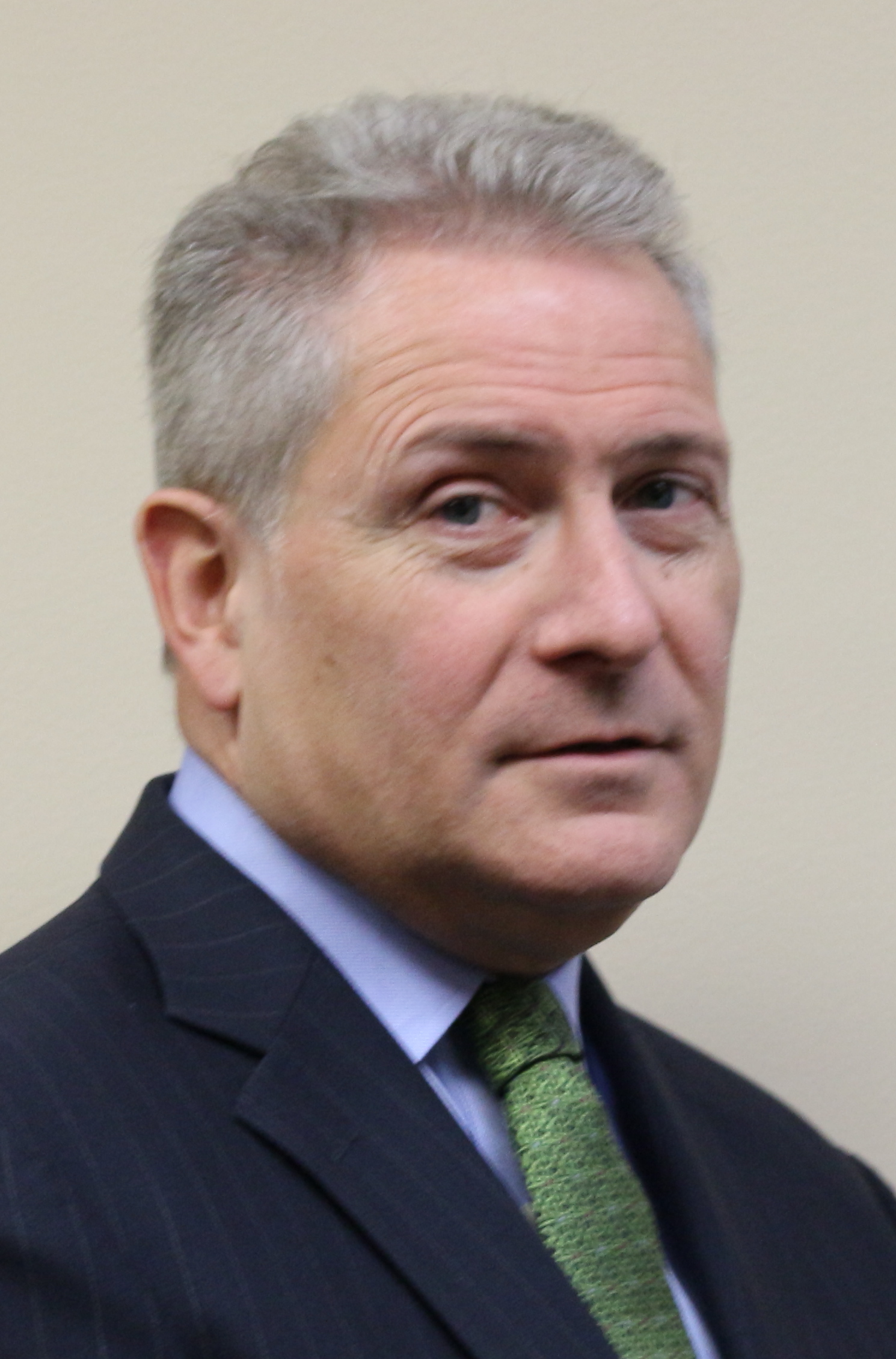 Michael Miranda attended Colgate University, graduating in 1983. He graduated from The New York Law School in 1986. He was Articles Editor of The New York Law School Journal for Comparative and International Law. His article, "An Analysis of the Tort Exception of the Foreign Sovereign Immunities Act," was published at 7 N.Y.L.S.J. INT'L COMP L. 281(1985).
He was admitted to practice in New Jersey in 1986 and in New York in 1987, as well as the relevant Federal courts for these jurisdictions.
Mike's broad-based experience mirrors that of the firm he founded in 1998. He has extensively litigated insurance coverage disputes; municipal liability and employment discrimination cases. He also regularly advises clients in how to avoid litigation, as explained below.
EMPLOYMENT COUNSELING
Mike also leads the employment practices counseling group. He serves as outside counsel to a number of private companies to deal with their everyday employment issues. He also has helped companies set up HR departments and establish appropriate protocol. He has given numerous seminars to clients to ensure compliance with the Federal and State wage and hour laws; sexual harassment seminars to employees and management; and as well as overall anti-discrimination training. His goal is to avoid litigation in giving these seminars and to educate the business and municipal community.
EMPLOYMENT / MUNICIPAL LITIGATION / TRIALS
He also has developed a specialty in defending wage, overtime, uniform, and spread of hours claims pursuant to the Fair Labor Standards Act and New York Labor Law.
Mike has often defended private and public employers in disputes ranging from sexual harassment to racial discrimination. In particular, he has achieved the following victories:
•Tara v. Village of Briarcliff Manor: plaintiffs gained substantial press notoriety by alleging that the Village of Briarcliff Manor was anti-Irish in opposing their application for a Gaelic facility. Mike obtained summary judgment, arguing that the plaintiffs had not sustained any constitutional injury. The United States District Court for the Southern District of New York agreed, and dismissed the entire complaint before one deposition was taken or one document exchanged.
•Puglisi v. Tuckahoe: plaintiff asserted that the Village was selectively enforcing its building code in retaliation for his renting to African-Americans. The District Court, by Judge Motley, disagreed, and dismissed the complaint before trial. Mike not only obtained a complete victory, he convinced Judge Motley that the case was utterly frivolous, and he succeeded in obtaining over $30,000 in attorneys fees from plaintiff. Mike retained both the dismissal and attorneys fees award on appeal in the Second Circuit.
•Griffin v. Liberty: plaintiff was the President of the Sullivan County Chamber of Commerce, and he claimed that various police officers falsely arrested him. Mike obtained a verdict for the defense.
•Kovalsky v. Haverstraw: Mike obtained a defense verdict for the Village of Haverstraw and its police officers, who were charged with breaking the arm of a prisoner during an arrest. Mike used a doctor to demonstrate that the injury suffered by the plaintiff could not have been sustained in connection with the arrest.
•Shim v. Village of Lynbrook: Mike obtained a defense verdict in a racial discrimination/false arrest case. Plaintiffs had asserted that they were arrested solely because they are black and that, in reality, at the time of the arrest, they were simply returning important belongings to plaintiff's house. The jury deliberated less than an hour in reaching a verdict for the Village and the officers on qualified immunity grounds.
•Ricciutti v. The City of New York and Henry Lopez: case involved serious charges of fabrication of police records and police misconduct. Mike and co-counsel obtained federal court defense verdicts for all defendants.
•Summit and Schechter v. Village of Pomona: After a two week trial, a Rockland County jury rejected a developer's claims that he had been stymied in his development of a large subdivision. The developer claimed, in a hard-fought 10 year battle, that the Village of Pomona had repeatedly and illegally asked for money in lieu of the donation of parkland. The developer thus sought damages for a substantive due process violation under 42 U.S.C. 1983. The case was modeled on the famous Magee v. Orangetown $5.3 million verdictother portions of the subdivision, and ultimately sold the portion at issue.
•Bartels v. Village of Lloyd Harbor: After a grueling three-week trial, a Federal jury found for the Village of Lloyd Harbor; its police department and a number of its public officials in Bartels v. Lloyd Harbor et al; 08 cv 12546. Plaintiff claimed that he had been retaliated against because he constantly exercised his first Amendment rights in the Village. This included speaking out at Village Board meetings; erecting a 4×8 sign protesting the Mayor's policies; and taking photographs of dangerous conditions in the Village. Based on his protected First Amendment activities, plaintiff asserted he was arrested; forced to take down his sign; and often threatened and intimidated by the Village police force. We were able to persuade the jury that the Village had reasons to restrict his speech, namely to maintain order at meetings and the safety of its roads as plaintiff was causing concerns for motorists.
•49 WB v. Village of Haverstraw: A unanimous Second Circuit Court of Appeals rejected a developer's attempt to create section 1983 liability in an admittedly failed condemnation process. The plaintiff-developer relied upon a scathing State court appellate decision, which had found no rational public purpose for the municipality's condemnation, and thus invalidated the entire condemnation. The Federal court, however, explained that it applied a much more rigorous standard, i.e. egregious conduct. As such, the Village's good faith during the condemnation process was relevant and led the Circuit to reject plaintiff's claims of a substantive due process violation.
INSURANCE COVERAGE LITIGATION
As to insurance coverage, his coverage experience ranges from common habitational and general liability defenses (such as late notice, lead paint, classification, and anti-subrogation issues) to environmental defenses. Mike has been to the New York State Court of Appeals three (3) times, prevailing each time in major victories for the insurance industry. See U.S. Underwriters v. Val-Blue (preventing wily plaintiffs' attorneys from securing coverage by cloaking assault cases in the garb of negligence claims); Mount Vernon v. Creative Housing (same); American Home v. National Casualty (preserving the rights of excess insurers to disclaim on late notice grounds without showing prejudice).
He has also won cases involving late notice provided by a broker (Shaw Temple v. Mount Vernon); notice by a claimant (Ugandan Mission v. U.S. Underwriters); and the insurer's right to choose counsel (Silbowitz v. Empire).
Mike has also authored articles for the Defense Research Institute and the New York Law Journal. He serves as a member of the Employment and Municipal Law Committees of DRI, the Municipal Law Committees of the New York State Bar Association and DRI.
He also chaired the State Bar Insurance Coverage Seminar from 2006-2009, involving topics ranging from construction insurance disputes to professional liability coverage questions.
Mike has spoken at the Practicing Law Institute's Police Liability Panel twice; the National Business Institute's Panels several times; and at New York State Bar Association seminars on Insurance Coverage, Municipal Liability, and Police Misconduct.
He and his wife Ondine are the proud parents of two boys, Daniel and Max.